Coryell County Divorce Attorneys
Offering Emergency Appointments for Clients in Need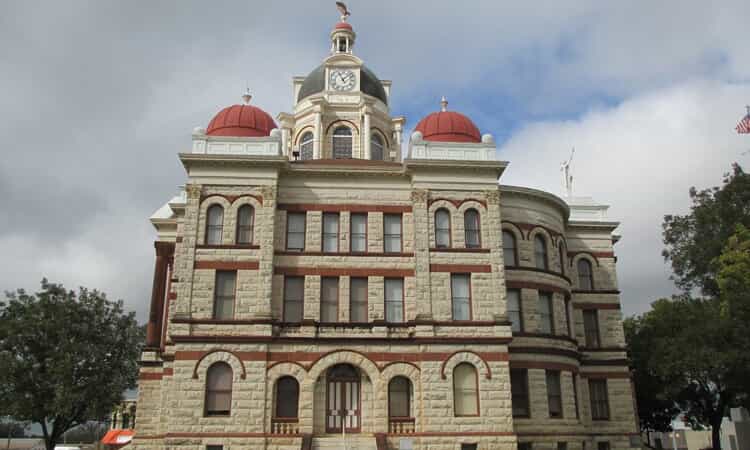 Divorce is never easy, and finding a lawyer with a compassionate, hands-on approach can be challenging. The Law Office of Brett H. Pritchard has served clients in Coryell County for over two decades, and we offer a variety of legal services to meet your specific needs.
Contact our Coryell County divorce attorneys at (254) 220-4225.
Texas Divorce Frequently Asked Questions
Divorce is a complicated and emotional process that involves several factors, from alimony to property division. Depending on your circumstances, your case may require a different approach, and you likely have questions about what you may face during the divorce process.
What are the grounds for divorce in Texas?
Texas is a no-fault state, which means that the only reason necessary for divorce is insupportability. The court does not require evidence or explanation of your reasons for divorce, only that you and your spouse cannot continue the marriage.
How long do I have to wait to file for divorce?
According to state law, one or both spouses need to live in-state for at least six months and in the county where you plan to file for at least 90 days.
Is property divided equally?
Property falls into one of two categories: communal or separate. Communal property is anything bought or owned jointly during the marriage. A house you purchased with a joint bank account is communal property. Separate property, however, is what you own before marriage, or assets purchased with individual funds. If you inherit a piece of land from a relative, it is separate property if it was willed exclusively to you.
Will my business go through equitable division?
Business assets are subject to equitable division during divorce. A business founded prior to the marriage is also subject to division if you earned profits during the relationship. These assets are then divided further into tangible and intangible property. Tangible property is usually straightforward and refers to the building, tools, or other physical belongings necessary to perform a service. Intangible assets are more difficult to define as they refer to the business owner's reputation or intellectual property. Always consult a qualified attorney before you attempt to navigate the property division process.
Is high net worth divorce different?
Every divorce case is unique, but high net worth cases, in particular, have their own challenges. In these cases, assets have incredibly high value, and some properties may be international. These cases usually require the court's help to ensure that property is divided fairly, as well as appraisers to determine the value of assets. The Law Office of Brett H. Pritchard has experience with high net worth divorces, and we can help you through the court process.
What are the challenges in a military divorce?
Just as high net worth divorces have challenges, so do military divorce cases. In addition to following state law, these cases involve military regulations as well. Spouses on active duty have protection from court proceedings and civil actions according to the Servicemembers Civil Relief Act (SCRA), and any effort to dissolve the marriage will be stalled for 90 days or until their return. Military benefits and pensions are subject to division during divorce proceedings. This is often one of the most complicated parts of military divorces.
Do children live with both parents?
Unfortunately, there is no guaranteed result for child custody. The judge makes their decision based on the child's best interests. To do so, they evaluate both parents' financial and behavioral wellness to determine whether they can provide a stable home environment for the child without the benefit of communal property and shared responsibilities.
Guiding You Through the Divorce Process
At the Law Office of Brett H. Pritchard, we understand that divorce is not an easy decision. That is why our firm works tirelessly to help you resolve your legal matters so you can focus on moving forward. We evaluate your case and build a sound legal strategy with your interests in mind.
Don't wait to contact our Coryell County divorce lawyers today. Brett H. Pritchard

Our lead lawyer, Brett H. Pritchard, is a graduate from Brigham Young University and Texas Tech University. Earning an exemplary reputation as an aggressive and formidable trial lawyer, Attorney Pritchard is ultimately passionate about protecting his clients' rights.

Andrew Thompson

In 2016 Andrew was licensed to practice law in Texas and opened his own solo practice. His practice focused primarily on

Child Protective Services

and

Criminal Law

. Andrew has been working with the Law Office of Brett H. Pritchard since 2017. Andrew is passionate about fighting for his client's rights and serving the military community.

Brent T. Sykora

Attorney Brent T. Sykora has a wealth of experience in the legal realm, stemming firstly from his First Chair litigation experience in both federal and state courts, administrative hearings, and ADR proceedings.

Danah Woods

Danah Woods has a broad range of state and federal civil litigation experience including trial, discovery, and mediation and has practiced throughout the State of Texas. Danah began her career working in the insurance industry as a claims adjuster and ...

Darmeisha Slay

After graduating from St. Mary's University, she practiced as a Paralegal at the Law Office of Brett H. Pritchard until her acceptance into the Thurgood Marshall School of Law in Houston, Texas. While at TMSL, Darmeisha was accepted to practice in the pro bono Family Law Clinic where she represented indigent clients in uncontested and contested divorces.

Jeff Linick

With a background in business and finance prior to going to law school, Mr. Linick worked for several years in the insurance industry with USAA, a company closely associated with the armed services.

N.J. Gaunt

Nicholas J. Gaunt has been licensed as an attorney and mediator in Texas since 2009. He has practiced

family law

and

criminal defense

extensively in Bell, Coryell, Lampasas, & Milam, as well as Collin, Dallas, Denton, Travis, and Bexar County.
Thousands of Clients Helped

Honest Advice & Counsel

Military Discount

Emergency Appointments

"Hands-On" Approach

Highly Recommended

Track Record of Success

Free Initial Consultations Law Office of Brett H. Pritchard 1201 South W.S. Young Dr.
Killeen, TX 76543
Quality Legal Services at Affordable Rates Offering reduced payments and flexible payment plans during this time.