Lampasas Criminal Defense Lawyer
Protecting the Rights of the Accused in Lampasas County for Over 20 Years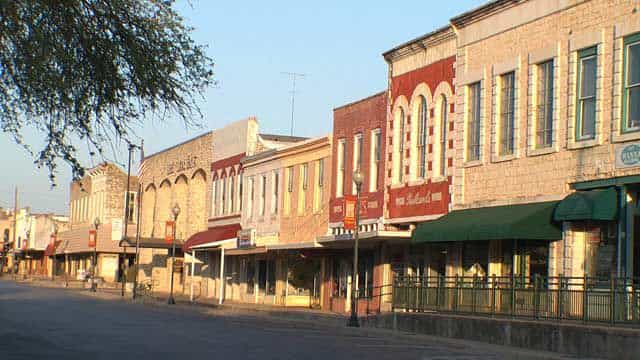 The Law Office of Brett H. Pritchard is proud to serve clients in Lampasas County. Our Lampasas criminal defense attorneys are passionate about protecting the rights of those facing the criminal justice system and we have decades of experience in and out of court. Whether you have been accused of a misdemeanor or a felony, our legal professionals have the experience you need to build a strong case on your behalf.
Call the Law Office of Brett H. Pritchard at (254) 220-4225 for legal counsel you can trust!
Types of Criminal Defense Cases in Lampasas County TX
Our firm understands that every case is unique, which is why we offer a variety of legal services to meet the needs of our clients. From misdemeanor theft charges to felony assault, our team can evaluate your case, devise a strategy, and protect your rights at trial.
We defend the following cases:
DWI
Burglary
Juvenile Crimes
And more
We understand how stressful and uncertain an arrest or criminal charge can be, which is why we provide compassionate legal counsel to our clients. Attorney Pritchard is a former prosecutor, so he understands the variables of your case from both sides of the aisle.
Understanding Your Rights During an Arrest
No matter what the circumstances may be, you have rights during an arrest. Law enforcement officers are required to "Mirandize" or inform you of your rights upon arrest. The term "Mirandize" comes from a case in 1996 called Miranda v. Arizona. This case provided federal guidelines for the protection of your rights during arrest.
By law, you have the right to remain silent and the right to an attorney. The old adage is true: Anything you say can and will be used against you in a court of law. For example, if you are arrested for shoplifting and tell the officer that you will give the stolen item back to the store owner, then you have essentially confessed to being guilty of shoplifting to the arresting officer.
Under the Sixth Amendment to the Constitution, you have the right to:
Remain silent
An attorney of your choosing or one appointed by the court
Terminate the interview with police at any time
Fair trial
Being viewed as innocent unless proven guilty
Trial by an impartial jury
An appeal
These are just a few of the rights given to you by the Constitution of the United States. Consult with an attorney before waiving any of these rights or speaking before the court. A qualified legal professional can provide counsel backed by practical experience and guide you through the criminal process.
How Do Criminal Records Work in Texas?
An arrest is not a conviction, but many people are understandably concerned about how an arrest will affect their permanent record. Employers often use background checks to look for criminal charges, making employment more difficult for those accused of a crime.
Background checks usually check for criminal and arrest records in the past seven years. An arrest record contains official documents related to an arrest, like the details of the alleged crime, the location of the arrest, and the person who wrote the arrest warrant. In Texas, arrest records are available for major and minor crimes.
A criminal record details the crime committed along with arrests, criminal charges, and convictions. These records usually include a mugshot, fingerprints, and arrest information. Mugshots are considered public record in Texas, which means that citizens can access mugshots through the state record database.
What Is a Plea Bargain?
Many cases go to trial, but most prosecutors and defenders settle them through plea deals. Plea bargains, or "deals," are an agreement between a defendant, the person accused of a crime, and the prosecutor who is a representative of the state. These bargains may include dropping a charge in exchange for a guilty plea, among other options depending on the case.
Criminal courts are busy, and many prosecutors feel pressure to move cases through the court quickly. While you have the right to a fair and speedy trial according to the Constitution, it is crucial to investigate criminal cases thoroughly to ensure that a case is judged fairly.
Plea bargains are a common method for resolving a case without going to trial. Cases that go before the court can take weeks or months depending on the circumstances, but a plea bargain takes very little time. In fact, many plea deals are arranged within minutes and presented to the defendant and their attorney.
The outcome of a criminal trial is never guaranteed, but plea deals help the prosecution and the defense maintain some control over the final result. The prosecution can get a guilty plea, and the defense can reduce the punishment or the charges.
When Do Plea Deals Happen in a Texas Trial?
Plea deals can happen at virtually any time during the criminal process. The arraignment occurs after the prosecutor files the charges. At this point, the defendant can plead guilty or not guilty to the charges. Always consult an attorney before you make a plea in court.
Plea bargains often occur during the arraignment because the prosecution presents some evidence to the court and the defense has a better picture of what may happen if the case goes to trial. They can discuss the options with their client and work with the prosecutor to strike a fair plea bargain in an effort to satisfy both parties.
Put Your Case in Good Hands – Call Our Criminal Defense Lawyer in Lampasas TX
Many people accused of a crime are fearful of how their arrest will affect their reputation, employment opportunities, and family. The Law Office of Brett H. Pritchard works to protect your rights and build a strong case on your behalf. We have helped thousands of clients with their cases by providing compassionate legal guidance and hard-hitting defense tactics. We are committed to advocating for you —every step of the way.
Don't wait to contact our Lampasas criminal defense attorney at the Law Office of Brett H. Pritchard. Brett H. Pritchard

Attorney At Law

Our lead lawyer, Brett H. Pritchard, is a graduate from Brigham Young University and Texas Tech University. Earning an exemplary reputation as an aggressive and formidable trial lawyer, Attorney Pritchard is ultimately passionate about protecting his clients' rights.

Brent T. Sykora

Attorney At Law

Attorney Brent T. Sykora has a wealth of experience in the legal realm, stemming firstly from his First Chair litigation experience in both federal and state courts, administrative hearings, and ADR proceedings.

Danah Woods

Attorney At Law

Danah Woods has a broad range of state and federal civil litigation experience including trial, discovery, and mediation and has practiced throughout the State of Texas. Danah began her career working in the insurance industry as a claims adjuster and ...

Darmeisha Slay

Attorney At Law

After graduating from St. Mary's University, she practiced as a Paralegal at the Law Office of Brett H. Pritchard until her acceptance into the Thurgood Marshall School of Law in Houston, Texas. While at TMSL, Darmeisha was accepted to practice in the pro bono Family Law Clinic where she represented indigent clients in uncontested and contested divorces.

Jeff Linick

Attorney At Law

With a background in business and finance prior to going to law school, Mr. Linick worked for several years in the insurance industry with USAA, a company closely associated with the armed services.

N.J. Gaunt

Senior Litigator

Nicholas J. Gaunt has been licensed as an attorney and mediator in Texas since 2009. He has practiced

family law

and

criminal defense

extensively in Bell, Coryell, Lampasas, & Milam, as well as Collin, Dallas, Denton, Travis, and Bexar County.

Kayla Chandler

Attorney At Law

Kayla Chandler is a native of Temple, Texas. Born at Scott & White Hospital and a 2007 graduate of Temple High School, Kayla is proud to still call Temple home after more than thirty years. Kayla was raised in Temple by her mother and in Cedar Springs on ...

Andersch Etienne

Attorney At Law

Andersch H. Etienne has lived most of his life in Florida. He obtained his Associate of Arts from Indian River State College with a major in Criminal Justice and, after graduating, interned with the 19th District Public Defender's office for the summer. ...

Timothy V. Daniel

Attorney At Law

LEGAL EXPERIENCE Tim is a native central Texan, graduating high school in Milam County. During law school, he interned for the Combined Law Enforcement Assocation of Texas and for Crime Stoppers International. After law school, Tim clerked for the ...

Tyler Stara

Attorney At Law

LEGAL EXPERIENCE Born and raised in Ponca City, Oklahoma, Tyler graduated from nursing school in 2014 from Northern Oklahoma College and attained his bachelor's degree in nursing in 2015 from Oklahoma City University. Tyler later returned to Oklahoma City ...
Thousands of Clients Helped

Honest Advice & Counsel

Military Discount

Emergency Appointments

"Hands-On" Approach

Highly Recommended

Track Record of Success

Free Initial Consultations Law Office of Brett H. Pritchard 1201 South W.S. Young Dr.
Killeen, TX 76543
Quality Legal Services at Affordable Rates Offering reduced payments and flexible payment plans during this time.