Lampasas Criminal Defense Lawyer
Protecting the Rights of the Accused for Over 20 Years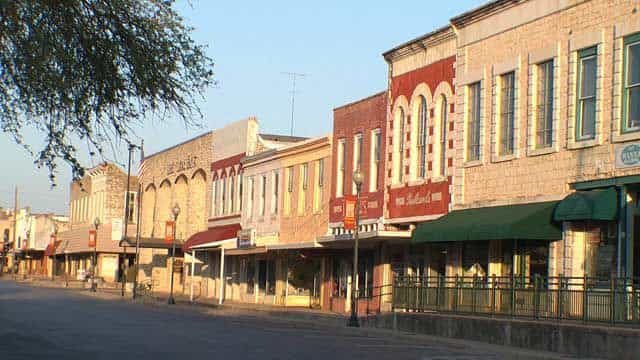 The Law Office of Brett H. Pritchard is proud to serve clients in Lampasas. We are passionate about protecting the rights of those facing the criminal justice system, and we have decades of experience in and out of court. Whether you have been accused of a misdemeanor or a felony, our legal professionals have the experience you need to build a strong case on your behalf.
Call the Law Office of Brett H. Pritchard at (254) 220-4225 for legal counsel you can trust.
Understanding Your Rights During an Arrest
No matter what the circumstances may be, you have rights during an arrest. Law enforcement officers are required to "Mirandize" or inform you of your rights upon arrest. The term "Mirandize" comes from a case in 1996 called Miranda v. Arizona. This case provided federal guidelines for the protection of your rights during arrest.
By law, you have the right to remain silent and the right to an attorney. The old adage is true: Anything you say can and will be used against you in a court of law. For example, if you are arrested for shoplifting and tell the officer that you will give the stolen item back to the store owner, you have essentially confessed to being guilty of shoplifting to the arresting officer. Contacting an attorney as soon as possible after your arrest can help you avoid self-incrimination. In the meantime, play it safe and do not answer any questions until you can have a lawyer present.
How Do Criminal Records Work in Texas?
An arrest is not a conviction, but many people are understandably concerned about how an arrest will affect their permanent record. Employers often use background checks to look for criminal charges, making employment more difficult for those accused of a crime.
Background checks usually check for criminal and arrest records in the past seven years. An arrest record contains official documents related to an arrest, like the details of the alleged crime, the location of the arrest, and the person who wrote the arrest warrant. In Texas, arrest records are available for major and minor crimes.
A criminal record details the crime committed along with arrests, criminal charges, and convictions. These records usually include a mugshot, fingerprints, and arrest information. Mugshots are considered public record in Texas, which means that citizens can access mugshots through the state record database.
Criminal Cases We Handle
Our firm understands that every case is unique, which is why we offer a variety of legal services to meet the needs of our clients. From misdemeanor theft charges to felony assault, our team can evaluate your case, devise a strategy, and protect your rights at trial.
We defend the following cases:
DWI
Burglary
Juvenile Crimes
And more
We understand how stressful and uncertain an arrest or criminal charge can be, which is why we provide compassionate legal counsel to our clients. Attorney Pritchard is a former prosecutor, so he understands the variables of your case from both sides of the aisle.
Put Your Case in Good Hands
Many people accused of a crime are fearful of how their arrest will affect their reputation, employment opportunities, and family. The Law Office of Brett H. Pritchard works to protect your rights and build a strong case on your behalf. We have helped thousands of clients with their cases by providing compassionate legal guidance and hard-hitting defense tactics. We are committed to advocating for you —every step of the way.
Don't wait to contact our Lampasas criminal defense attorney at the Law Office of Brett H. Pritchard.