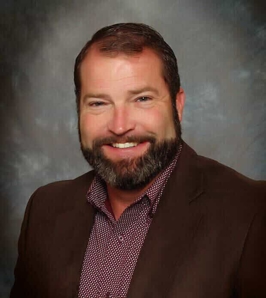 Due to a scheduling conflict, Bell County Justice of the Peace Claudia Brown gets to keep her seat – at least until February 11, 2019. In recent years, Brown has faced intense public and political scrutiny for alleged misconduct and incompetency claims. In light of the upcoming trial, the motion to temporarily suspend Brown has been dropped. However, Kerr County Judge Stephen Ables has advised County Attorney Jim Nichols to prepare a suspension motion for the day of the trial, just in case.
Our founding attorney, Brett H. Pritchard, filed the original petition to have Brown removed back in 2017. He was present for the hearing and disappointed that Nichols didn't proceed with the suspension. As Attorney Pritchard explained to the Temple Daily Telegram, "I understand Jim Nichols' response to the judge in moving the suspension hearing for three weeks. However, the suspension should have happened two years ago. And waiting another three weeks is just not appropriate given how long citizens have waited already. He should have insisted the suspension happen today. The judge was here, the defense attorney was here, witnesses were under subpoena. The suspension hearing should have gone forward today as planned. While I understand why he didn't do it, I'm disappointed in him."
In 2017, Brown made national headlines after she intentionally set a record $4 billion bond as a protest against the legal system. She claims that setting outrageous and illogical bail amounts proves that bonds are set too high for struggling Americans. In response, Attorney Pritchard filed a petition that cites specific circumstances and statistics regarding Brown's negligent and unprofessional career history. Unfortunately, Brown's case was left to the state judicial commission instead of a jury trial. At the time, Attorney Pritchard voiced his disapproval, stating that a jury would have already removed Brown from office.
Examples of Brown's incompetence and misuse of power include:
At least 7 of Brown's extreme bonds have been changed by other Bell County judges
She arraigned her own son, Kevin Anton Davis, who was charged with driving while intoxicated
Brown reportedly refused to conduct death inquests
48 out of 53 death certificates had to be amended or corrected after Brown didn't complete them properly
According to Attorney Pritchard, "When Claudia Brown was elected judge, she took upon herself the sacred trust of being fair and impartial of avoiding even the appearance of impropriety. Judge Brown has trampled that sacred trust by using her position as a platform to promote her own agenda and to advance her own self-interest." Pritchard suggested that Brown resign "so as to not subject the citizens of Bell County to further mistrust and abuse of her power."
Rely on 19+ Years of Legal Experience
If you require legal guidance or representation, contact the Killeen civil attorney at the Law Office of Brett H. Pritchard. Our firm has represented thousands of divorce and family law cases across the state of Texas.
Contact the Law Office of Brett H. Pritchard at (254) 220-4225 or fill out our online form to schedule your free consultation.