Belton Divorce Lawyers
A Firm with a Track Record of Success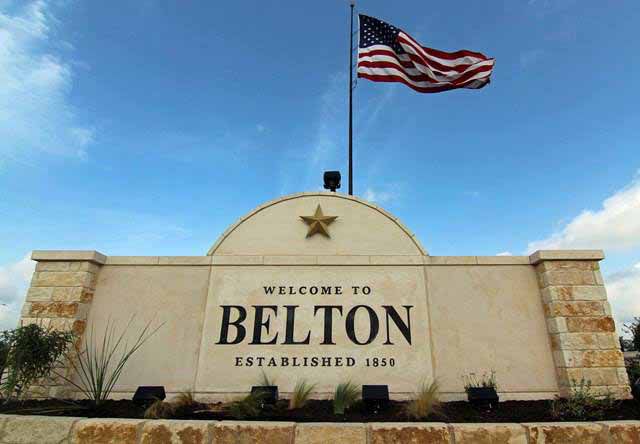 Divorce is never an easy decision. It can be a highly emotional and expensive process. Many divorce cases drag on for months or, in some cases, years.
Our firm helps clients get through the process as favorably as possible. We understand how challenging it can be to go through a divorce. That's why our team provides compassionate and individualized legal counsel to each client.
Call the Law Office of Brett H. Pritchard at (254) 220-4225.
Contested vs. Uncontested Divorce
Every divorce is different because every couple is unique. People decide to pursue divorce for a number of reasons, ranging from infidelity to irreconcilable differences. Regardless of the reason for your divorce, the filing process is complicated, and you will likely need the help of an attorney as you work through the proceedings.
There are many factors to consider in a divorce, like whether it's contested, or whether one party is at fault more so than another. A contested divorce is when both parties cannot agree on property division, custody and visitation, and/or spousal support. If your divorce is contested, it will likely take an extended period of time to resolve. This happens because you may need mediation or several modifications to your agreement. Not only do contested divorces take more time, but they also cost more money, whereas uncontested divorces take less time and rely on the cooperation of both parties to be completed amicably.
Fault vs. No-Fault Divorce Cases
Another factor in divorce is fault. In Texas, individuals can file a no-fault or fault-based divorce. For example, a no-fault divorce may be the result of irreconcilable differences. On the other hand, a fault-based divorce could be due to abuse or infidelity.
Grounds for a fault-based divorce include:
Cruelty
Felony conviction
Abandonment
Separation for three or more years
Judges may award more communal property to the party who is not at fault.
In no-fault cases, the division of property is mostly even. That said, the specific evidence related to your divorce case determines the outcome, meaning there are no guaranteed results. However, an attorney can help you protect your assets and fight for your rights to ensure you're satisfied with the ultimate terms of the divorce.
Communal vs. Separate Property
Property also plays a role in divorce. In Texas, property is either communal or separate. Communal property is anything under joint ownership or purchased with joint funds during the marriage. In contrast, individual property is what either party owned before the marriage or purchased with separate funds during the marriage. For example, a car purchased with a joint bank account during the marriage would be communal, but if you bought it with inheritance money left exclusively to you, it would be separate.
Property division can be one of the most challenging factors to work through in a divorce. One reason is that pensions and retirement are communal, but dividing these funds is incredibly time-consuming and complicated. Another reason is that property may be one of the main issues both parties disagree on in a contested divorce. Ultimately, you should consult a qualified legal professional with experience in property division to ensure your belongings are properly protected during the division process.
Supporting You Every Step of the Way
Divorce is an emotionally charged, painful, and complex situation for families. The outcome of your case can be affected depending on the contributing factors discussed above. That's why our attorneys provide support throughout the divorce process. We work with you to ensure that your rights and interests are protected. Our team proves our dedication with a hands-on approach so you can be sure that we have your best interests in mind.
Contact Belton divorce attorneys at the Law Office of Brett H. Pritchard today. Brett H. Pritchard

Attorney At Law

Our lead lawyer, Brett H. Pritchard, is a graduate from Brigham Young University and Texas Tech University. Earning an exemplary reputation as an aggressive and formidable trial lawyer, Attorney Pritchard is ultimately passionate about protecting his clients' rights.

Brent T. Sykora

Attorney At Law

Attorney Brent T. Sykora has a wealth of experience in the legal realm, stemming firstly from his First Chair litigation experience in both federal and state courts, administrative hearings, and ADR proceedings.

Danah Woods

Attorney At Law

Danah Woods has a broad range of state and federal civil litigation experience including trial, discovery, and mediation and has practiced throughout the State of Texas. Danah began her career working in the insurance industry as a claims adjuster and ...

Darmeisha Slay

Attorney At Law

After graduating from St. Mary's University, she practiced as a Paralegal at the Law Office of Brett H. Pritchard until her acceptance into the Thurgood Marshall School of Law in Houston, Texas. While at TMSL, Darmeisha was accepted to practice in the pro bono Family Law Clinic where she represented indigent clients in uncontested and contested divorces.

Jeff Linick

Attorney At Law

With a background in business and finance prior to going to law school, Mr. Linick worked for several years in the insurance industry with USAA, a company closely associated with the armed services.

N.J. Gaunt

Senior Litigator

Nicholas J. Gaunt has been licensed as an attorney and mediator in Texas since 2009. He has practiced

family law

and

criminal defense

extensively in Bell, Coryell, Lampasas, & Milam, as well as Collin, Dallas, Denton, Travis, and Bexar County.

Kayla Chandler

Attorney At Law

Kayla Chandler is a native of Temple, Texas. Born at Scott & White Hospital and a 2007 graduate of Temple High School, Kayla is proud to still call Temple home after more than thirty years. Kayla was raised in Temple by her mother and in Cedar Springs on ...

Andersch Etienne

Attorney At Law

Andersch H. Etienne has lived most of his life in Florida. He obtained his Associate of Arts from Indian River State College with a major in Criminal Justice and, after graduating, interned with the 19th District Public Defender's office for the summer. ...

Timothy V. Daniel

Attorney At Law

LEGAL EXPERIENCE Tim is a native central Texan, graduating high school in Milam County. During law school, he interned for the Combined Law Enforcement Assocation of Texas and for Crime Stoppers International. After law school, Tim clerked for the ...

Tyler Stara

Attorney At Law

LEGAL EXPERIENCE Born and raised in Ponca City, Oklahoma, Tyler graduated from nursing school in 2014 from Northern Oklahoma College and attained his bachelor's degree in nursing in 2015 from Oklahoma City University. Tyler later returned to Oklahoma City ...
Thousands of Clients Helped

Honest Advice & Counsel

Military Discount

Emergency Appointments

"Hands-On" Approach

Highly Recommended

Track Record of Success

Free Initial Consultations Law Office of Brett H. Pritchard 1201 South W.S. Young Dr.
Killeen, TX 76543
Quality Legal Services at Affordable Rates Offering reduced payments and flexible payment plans during this time.