Gatesville Criminal Defense Lawyers
Protecting the Rights of the Arrested for Decades
Being accused of a crime can have a serious effect not only on your employability and finances, but also on your mental and emotional health. If you have been arrested for a serious criminal offense, you are likely thinking about what you should do next and how to move forward. The most important thing to remember is that you don't need to find the answers to those questions on your own.
The Law Office of Brett H. Pritchard has extensive legal experience with a variety of criminal defense cases, and we have helped thousands of clients by protecting their rights and pursuing justice. Our team understands how stressful criminal accusations are for the accused and their loved ones, and that's why we are honored to provide compassionate legal counsel to individuals in Gatesville and the surrounding area.
Call the Law Office of Brett H. Pritchard at (254) 220-4225 today to discuss your case with our dedicated legal team.
Criminal Cases We Defend
Our firm has defended a variety of criminal cases from DWIs to drug crimes. If you have been accused of a crime, don't hesitate to contact a legal team that can provide trustworthy legal advice backed by experience.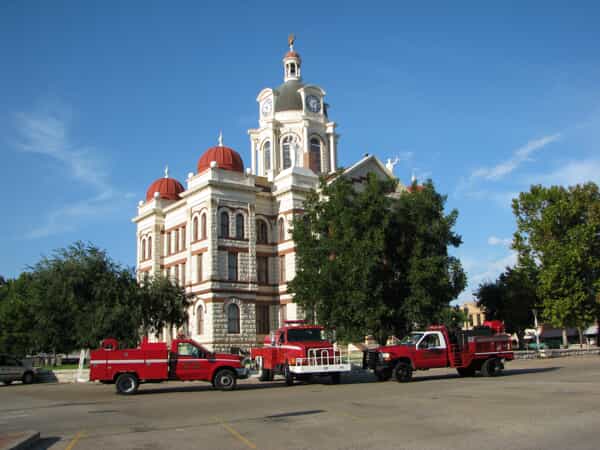 We have helped clients with the following cases:
Assault
Burglary
Bond hearings
Juvenile crime
Shoplifting
State offenses
And more
From arrest to trial, our firm can take aggressive action on your behalf every step of the way. We can handle the legal aspects of your case and help you understand your options with hands-on counsel.
Why Was I Arrested?
The number one question on your mind is probably about the reason for your arrest. There are two things to keep in mind when evaluating why the police arrest someone: probable cause and reasonable suspicion.
Reasonable suspicion refers to the presumption that a crime was committed or will be in the future. Law enforcement officers may hold or detain you based on reasonable suspicion, but they cannot formally arrest you.
For example, if you are near private property, and it appears as though you were trespassing, a police officer may detain you. There may not be proof that you were on private property, but if the officer suspects that you may have been, he or she has reasonable suspicion that you were trespassing. The officer cannot formally arrest you, but they may detain you.
Probable cause is the difference between arrest and detention. If you were arrested under probable cause, a law enforcement officer has determined that you were allegedly involved in criminal activity. Probable cause, unlike reasonable suspicion, is based on concrete evidence.
If a police officer discovers evidence that you were trespassing, like an ID that you dropped on the property, or security camera footage showing you on the property, they have concrete evidence and they can arrest you.
When Suspicion Becomes Probable Cause
It is also important to know that, while law enforcement cannot arrest you on reasonable suspicion alone, if they discover concrete evidence while they have you detained, they can arrest you based on probable cause.
A good example of this is a DWI. If a law enforcement officer pulls you over because he or she noticed you driving recklessly, they may have reasonable suspicion that you were driving while intoxicated. As they proceed to collect your information, they could detect the smell of alcohol on your person and/or they might notice alcoholic beverages in your car. Based on this concrete evidence, the officer can arrest you under probable cause of DWI.
In this scenario, the reason for your arrest is due to evidence and probable cause. In some cases, an arrest is the result of a combination of reasonable suspicion and probable cause. Either way, it is important to understand that an arrest is not the end of the line. An arrest does not equal a conviction. That's why it is critical that you contact an attorney as soon as possible after your arrest.
Helping Clients Protect Their Rights
The issue with suspicion and probability is that there is room for error. An attorney can help ensure that your rights are protected at every stage of the criminal process, from arrest to trial.
The Law Office of Brett H. Pritchard has defended thousands of clients for over two decades. Attorney Pritchard has a unique understanding of the justice system as a former prosecutor and provides a unique perspective on criminal defense. Choose a law firm you can trust to fight for you.
Contact the Gatesville criminal defense attorneys at the Law Office of Brett H. Pritchard.