Temple Criminal Defense Attorney
Fighting for the Rights of Our Clients for Over 20 Years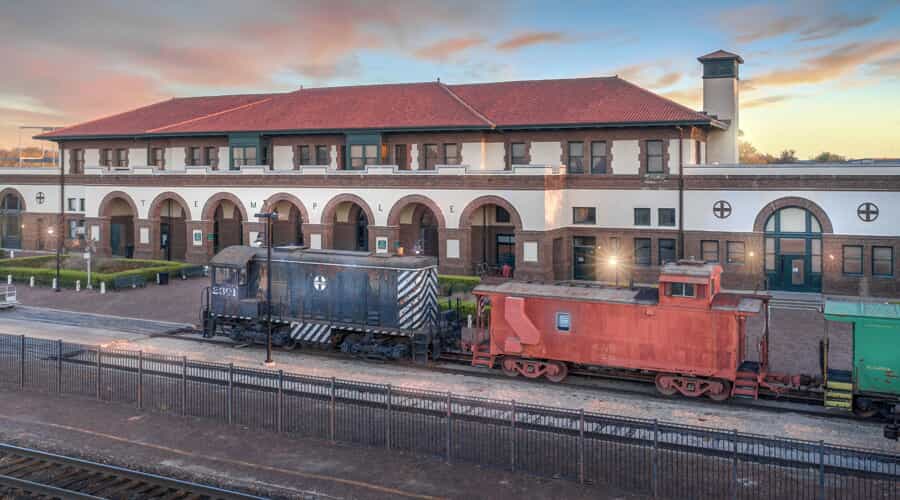 Being arrested can be devastating for your livelihood and reputation. Depending on the charges, you may be facing jail time, expensive fines, or worse. However, no matter the circumstances, you do not have to go through the criminal process without representation.
At the Law Office of Brett H. Pritchard, we aren't just legal representatives – we are advocates. Our legal team has decades of experience to put toward your case, and we are dedicated to protecting your rights at every step of the criminal process.
Speak with our Temple criminal defense lawyer today by calling (254) 220-4225.
What Happens After an Arrest in Texas?
Depending on the criminal charges that led to your arrest, you could be facing a lengthy trial process.
Typically, after an arrest, your first appearance in court is scheduled as soon as possible. The goal of a first appearance is to inform the defendant, the person accused of the crime, of the charges against them and their rights in court.
You have the right to an attorney, whether they be someone you hire or a court-appointed attorney. The court can also use what you say to the arresting officers and the judge as evidence against you. That is why it is imperative that you avoid admitting guilt during an arrest.
This is called self-incrimination, and when it happens, defending your case becomes more difficult. Even if you tell law enforcement that you knew about the crime but did not actively participate, that is a form of self-incrimination that the prosecutor can use against you. Speak with an attorney as soon as possible after an arrest to ensure that your rights are protected and that you avoid self-incrimination.
How Much Does a Criminal Case Cost?
The cost of your case depends on many factors. Depending on the charges and your location, the cost of a criminal case can fluctuate. In the same way that gas prices change from county to county, so do attorney's fees and court costs.
Repeat offenders, especially for DWI cases, have to pay hefty fines. First offense DWIs can carry fines up to $2,000, and more serious felony charges may have a costly bail amount. For example, a judge may set bail at several thousand dollars for felony theft compared to the fine for shoplifting, which is usually capped at $500 in Texas.
The complexity of your case will also impact the overall cost. Complex cases often spend more time in court, which means higher attorney fees. Cases that involve multiple charges take a more extended period of time to investigate, and lawyers may require more resources and time to build a strategy for your defense.
The Law Office of Brett H. Pritchard provides affordable legal resources for those who need it most. We also provide reduced payments and flexible payment plans in addition to free initial consultations.
Defending Your Case from Start to Finish
Whether you have just been arrested or you are being investigated for criminal activity, speak with our attorney at the Law Office of Brett H. Pritchard today. We can evaluate your situation, work with you to understand the details of your case, and devise a strategy for your defense. We have helped thousands of clients, and we have the knowledge you need to build a strong case.
Don't wait to speak with our Temple criminal defense attorney today. Entrust your case to the compassionate team of legal advocates at the Law Office of Brett H. Pritchard.