Waco Divorce Attorneys
Providing Compassionate Legal Counsel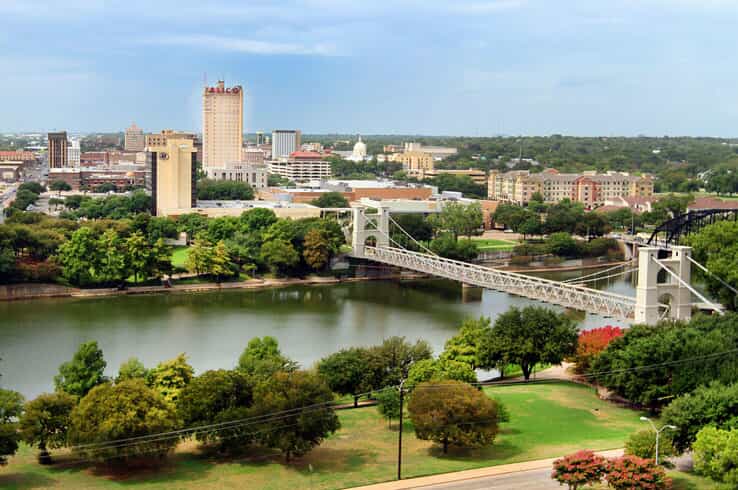 Divorce is never an easy decision, and every case is different. If you are considering divorce, you may feel fearful and uncertain about your options and how the decision will affect your family. That's why our compassionate team of legal advocates works hard to provide legal counsel you can trust.
Don't wait to call the Law Office of Brett H. Pritchard at (254) 220-4225 today.
Contested vs. Uncontested Divorce
Whether you are considering a divorce or you've already filed, it is important to understand that all cases progress differently. Some spouses can settle their case outside of the court, but others may need oversight from a judge to reach a resolution.
An uncontested divorce refers to a situation where both parties agree on custody, visitation, property division, and alimony. These cases do not usually go to court, which means they take less time to settle and do not cost as much. However, spouses with highly valued assets or other unique circumstances may need the court's help to confirm the terms of their divorce settlement.
Contested divorces are cases where the spouses cannot reach an agreement on their own. The court can provide helpful oversight in these cases by acting an impartial third party to resolve conflict over property division, child custody, and other matters of contention.
Many cases become contested when the parties disagree on child custody or business ownership. Others involve spouses with high-net-worth, including extremely valuable assets and sometimes international property that needs an appraisal to verify value. These cases often go to court to ensure that property is divided property.
Regardless of the circumstances surrounding your divorce, you should always speak with a qualified attorney. Our legal professionals at the Law Office of Brett H. Pritchard have experience with a variety of cases and can work with you to create a strategy that meets your unique needs.
Can Property Division Affect Child Custody and Alimony?
The property division process is tedious, but it is often a key factor for other aspects of divorce like child custody and spousal support. Texas is a common property state, which means that your assets are divided into two categories: communal and separate property.
Communal property is anything purchased or owned jointly during your marriage. For example, if you invested in a house and paid for the mortgage with a joint bank account, the house would be categorized as communal property. Separate property refers to assets that are not communal, either because they were already in your possession before the marriage or you paid for them with independent funds. For example, a car that you have had since college that your parents paid off is separate property and belongs solely to you.
After your assets go through the property division process, your financial situation is likely to change. The court will evaluate your case to see if you can continue maintaining a standard of living comparable to when you were married. Based on their evaluation, the judge may set spousal maintenance (alimony) to help bridge the gap.
That said, child custody also depends on the result of asset division. If one parent cannot provide for themselves and their child, the judge may require the other parent to pay more in child support and spousal maintenance to provide a more stable financial environment for the child. If the court finds that the financial wellness of the parent is too dire, the judge may not grant them physical custody at all.
Ultimately, the judge will determine child custody and spousal maintenance based on the evidence presented and the child's best interests.
Legal Counsel at Every Step of the Way
The Law Office of Brett H. Pritchard has over two decades of experience helping clients with their divorce cases, from filing to resolution. We understand how emotional this time can be, which is why we provide client-focused, compassionate legal counsel. Our team works with you to evaluate the details of your case, build a strategy, and help you move forward.
Please contact our Waco divorce attorneys at the Law Office of Brett H. Pritchard.