Williamson County Criminal Defense Attorneys
Defending Your Rights from Arrest to Trial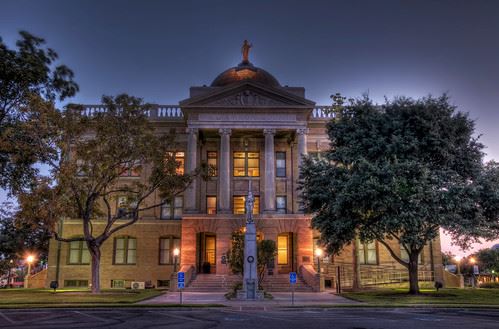 If you have been arrested for a crime, you understand how terrifying it can be. It is important to remember that you have rights regardless of the crime you've been accused of committing. At the Law Office of Brett H. Pritchard, we believe in fiercely advocating for our clients from arrest to trial. Our affordable legal services are backed by over 20 years of experience with criminal cases in and out of court.
Protect your rights. Call our Williamson County criminal defense lawyers at (254) 220-4225.
What Happens After I Have Been Arrested?
Criminal charges can be devastating. Not only do you face arrest, but you are likely unsure of what comes next and whether you will go to trial. Many people assume that after arrest comes the trial, but several pre-trial processes must occur before that can happen. In fact, many criminal cases never see the typical courtroom scene so often displayed in TV and movies.
After arrest, you will appear before a judge for the first time. This is called a first appearance, and the purpose is to inform you of the charges and your rights.
You have the right to:
Remain silent
Have an attorney present
Stop the interview at any time
A fair trial
Defendants, the people accused of a crime, have the option of waiving these rights, but you should never do so without the counsel of an attorney. Consulting a lawyer should always be your first step after arrest. Qualified legal professionals can provide guidance and instruction to help you avoid self-incrimination.
After your first appearance, a representative of the state, called a prosecutor, will file the charges with the court. Once the prosecutor files the charges, the court will schedule your arraignment. This is different from a first appearance because you have the opportunity to plead "guilty" or "not guilty" to the charges against you. The prosecution will also present some evidence to the court as a part of their burden of proof.
At this point, the prosecutor may also offer a plea deal, which may include a shorter prison sentence in exchange for a guilty plea. Many cases are settled through a plea deal and never go to trial. Experienced attorneys can advise you during plea negotiations and guide you through the complex criminal court process. Understand that if you cannot reach a plea deal with the prosecutor, your case will probably go to court.
Texas Trials
There are two phases in a Texas criminal trial: the guilt/innocence phase and the punishment phase. These phases allow the court to focus on evaluating the evidence and witness statements and hearing your testimony. In the United States, defendants are innocent until proven guilty, and the first phase of a Texas trial follows this rule.
The guilt/innocence phase sets the stage for the prosecution to present their case against you, but your legal representative also has the opportunity to cross-examine witnesses and elect them on your behalf. Whether or not you reach the punishment phase depends on whether the prosecution can appeal to the judge and jury. If the court rules that you are innocent, the case does not move on to the punishment phase.
However, if the court rules that you are guilty, the judge will announce your sentence as a part of the punishment phase. A sentence includes the penalties for the crime committed. For example, if you are convicted of theft for an item with a value greater than $30,000, you could be sentenced to a fine of $10,000 and 2-10 years in jail.
A Fierce Defender on Your Side
Whether you have been accused of a misdemeanor or a felony, the Law Office of Brett H. Pritchard has the experience you need to defend your case. Our team has helped clients for over 20 years, and we understand the court system. We investigate the details of your case, build a strong strategy, and defend your rights in court.
If you have been accused of a crime, schedule an appointment with our Williamson County criminal defense team at the Law Office of Brett H. Pritchard.