Round Rock Divorce Attorney
20+ Years of Experience Representing Divorce Cases in Round Rock, TX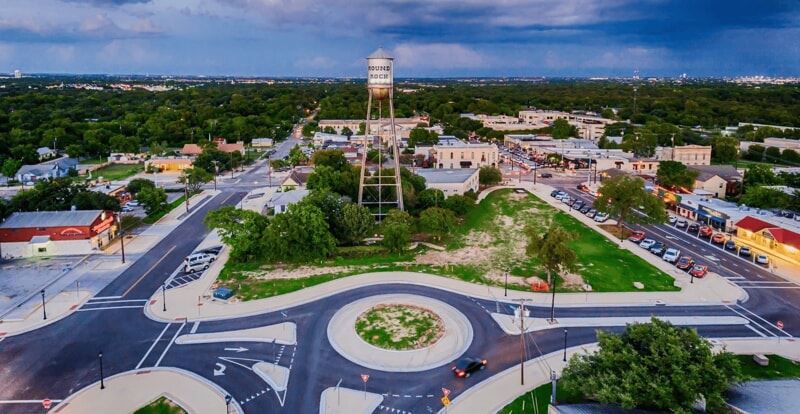 The Law Office of Brett H. Pritchard has helped countless clients with their divorce cases. With over two decades of experience, we can help you at every stage of your divorce in Round Rock, TX. Whether you need help filing against a hostile spouse or just want to learn more about your options for an amicable vs. contested divorce, we offer compassionate counsel you can depend on. At the Law Office of Brett H. Pritchard, we aren't just a legal team – we are your advocates from start to finish of your case.
---
Contact our Round Rock divorce lawyer at (254) 220-4225.
---
Divorce in Texas: What You Should Know
If you are considering filing for a divorce in Round Rock, TX, then you may be unaware of how Texas differs from other states in the divorce process. In any case, your unique circumstances can influence the outcome of your divorce. The cost and duration also vary from case to case.
Texas divides property into one of two categories: communal and separate. Communal property is anything bought or owned jointly during the marriage, and separate property is anything owned or purchased before the marriage.
In some cases, a spouse may inherit property or assets. If they are the exclusive beneficiary, the asset is separate even if it was inherited during the marriage.
Texas also favors custody agreements that allow both spouses to spend equal time with their children. However, in some cases, an equal custody agreement will be impossible due to extenuating circumstances. For example, if a spouse was convicted of domestic or child abuse, the judge is unlikely to grant them custody.
Divorce is hard no matter what state you live in, and every case is unique. The Law Office of Brett H. Pritchard has decades of experience helping clients file for divorce. Our divorce lawyers in Round Rock, TX know that you need personalized legal counsel, which is why we provide hands-on case evaluations and consultations.
Contested vs. Uncontested Divorce
There are many steps in the divorce process, and some are more complicated than others. Your proceedings depend on the type of divorce you are filing. All divorces fall into two categories: contested or uncontested.
Uncontested divorce cases are usually less expensive and take less time because both spouses agree about every part of their case, from child custody to property division. These cases are often resolved out of court with a mutual agreement. Always speak with a lawyer before you attempt to come to a legal divorce agreement.
Contested divorces are a different matter entirely. In these cases, one or both spouses do not agree on the terms of the divorce, and more often than not, they must go to court. For example, if one spouse wants sole custody of their child, but the other spouse wants shared custody, the divorce is contested. These divorce cases take more time and, inevitably, more money because the spouses have to involve the court. Depending on the backlog at the court in your district, scheduling an appointment can take weeks.
Contested divorce cases can also involve a third party like an appraiser or mediator. Spouses with a high net worth often have property overseas and assets with astronomical value. Appraisers help to determine the actual value of these assets so the court can make a fair determination about property division. Mediators can keep the peace in contentious cases where the spouses cannot come to an agreement on their own. Attorneys also help spouses manage their divorce legally and efficiently.
Round Rock Child Custody & Visitation Lawyers
Child custody is extremely complex, but when the dust settles, a custody agreement usually results in either sole custody or shared custody. Sole custody refers to an arrangement where the child lives with one parent exclusively.
On the other hand, if the child spends equal time with both parents, it is a shared custody agreement. Parents with shared custody must agree on a schedule or plan that allows both of them to spend time with their children. A plan could include alternating every six months or between weekends and weekdays. Ultimately, it is up to the parents to work together to determine a schedule that works for them and allows them to provide a safe and stable environment for their child(ren).
Visitation can be a part of a custody agreement, especially if one parent has sole custody. For example, if Parent A has sole custody, Parent B may visit the child Monday, Wednesday, and Friday. Visitation agreements are specific to your situation, and there are many different options available. Speak with an attorney about your case for help understanding what type of visitation schedule may work for you.
You Don't Have to Handle Your Divorce Alone – Contact a Divorce Lawyer in Round Rock
Divorce is not simple by any means, and every family is different. Whether you are looking to file or have a special case like a military or high net worth divorce, the Law Office of Brett H. Pritchard has the experience you need. Our exceptional Round Rock divorce lawyers work with you to help you understand your options and build a personalized case strategy.
---
Put your case in good hands with the Law Office of Brett H. Pritchard. Schedule your initial consultation today.
---